Welcome TO College MAP
Thank you for participating in College MAP (Mentoring for Access and Persistence), a multi-year, group-mentoring program with active sites in 35 U.S. cities and counting!

As part of the program, students will participate in monthly sessions that cover a variety of topics around the college-going process, including:
the benefits of going to college

exploring different types of colleges

preparing for the SAT and ACT

applying to colleges

applying for scholarships and financial aid

selecting the right college and major

interpreting financial aid packages

preparing for college life

sharpening professional skills

financial literacy
The College MAP program has supported the journeys of over 1,500 Scholars and Collegians with the help of more than 1,000 EY Mentors. Thanks to you, we continue to expand our program and our impact!
National Program Leaders
Carolina Dominguez, College MAP Leader
Marisa Glassman, College MAP

Support
Zarin Tasnim, College MAP Support
Leroy Nesbitt, CFES Advisor
Resources
The College Board
FAFSA (Free Application for Federal Student Aid)
The College Scorecard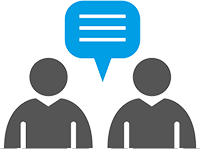 College MAP Brochure
The Common Application